Partner in Simancas Abogados Consultores y Asesores. Lawyer especialized in Tax, Corporate and Data Protection.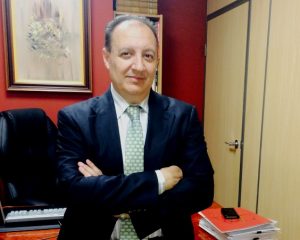 Curriculum
• Law degree from the University of Zaragoza.
• Master in European Communities from the Royal Institute of European Studies.
• Master in Law and Digital Transmissions  (University of Valencia).  
• International Tax Planning Diploma (CEF); and Tax Audit (CEF). 
• Advanced Studies Diploma in Tax Law (First cycle of Doctorate) from University of Zaragoza. 
• Course in Data Protection Officer (Thomson Reuters – Aranzadi). 
• Idiomas: Spanish and French.

FURTHER TRAINING:
– Speaker in courses and conferences in the Chamber of Commerce and Industry of Zaragoza; European Business School, Balearic Islands Government; University of Balearic Islands; CREA; Zaragoza Business Graduate School, among others.